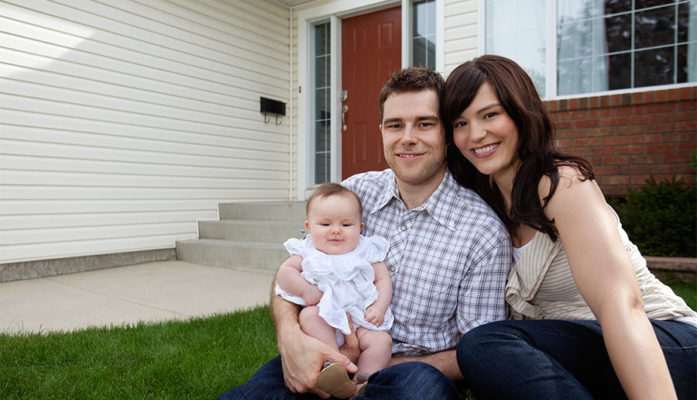 We know that roofing can get a little complicated when trying to understand the ins and outs. Most homeowners don't think much about the surfaces protecting their homes until a leak or a hike in their insurance gives them a little wake-up call.
That means we need to educate you and serve as a resource on roofing. There are a few questions in particular that come up time and time again, so we wanted to share some answers in hopes it will relieve some concern before we can go over everything. We're here for you.
"My roof is leaking—do I need to have the whole thing replaced?"
Sometimes the scariest thing is not knowing, and for homeowners who've sprung a leak, it's hard to beat back visions of the whole roof collapsing before their very eyes. Depending on the size, year of origin and the location, you may be able to get away without a new roof. However, we will not know for sure until we can come out for a full inspection.
"Why do I need to hire you? Can't I do this work myself?"
For homeowners who have a little bit of repair work under their belt, they might think they can handle it. Maybe they can, but here are a few points to consider:
You may seriously damage their roof. At their most innocuous, improperly nailed roofs can result in ripples, lifted shingles, and leaks. On the more serious side, there is potential for roof collapse and even bodily harm. A DIYer may have replaced a few shingles here and there, but they need to understand that roof work is a whole different animal.
It may not even be legal. Depending on your home's location, local jurisdiction may forbid you, the homeowner, from doing roofing work on your home by yourself, and certainly without a license.
You may void a manufacturer's warranty. Improper installations result in so many roofing replacements that manufacturers often won't cover a roof that isn't installed by a licensed contractor.
"Can you roof over my existing shingles?"
A homeowner can do whatever they like, but no. We do not. Here are some facts to show why it's not a good idea:
Shingles must be laid as flat as possible to be effective. Old shingles that are lifted or curling, making a reroof inadvisable.
Shingles add weight to roofs. Every 100 square feet of quality roofing adds 350 to 450 pounds of weight. You do not want to double the weight of your roof.
A tear-off will allow you to inspect the underlayment and decking. Do you have a leak? Then we know the problem may not be as simple as repairing the shingles. So we need to see everything that's going on with your roof. That includes shingles, underlayment and decking. If not, you may have additional problems with the roof and you may find yourself back here again in a few months.
Reroofing may void warranties or create problems come inspection time. Are you planning on selling soon? If you are  trying to replace your roof for the lowest price possible, this is not the answer. Inspectors are wise to this kind of behavior, and will report it to any potential buyers who have an inspection performed.
"How much will it cost?"
As you can imagine, there is no easy way to determine this. We will need to come out and inspect the house. Even if you have the same house as John up the street, you could have a different roofer with a different type of roof on his house. On top of that, there are material differences that can affect project costs as well as the type of shingle and grade.